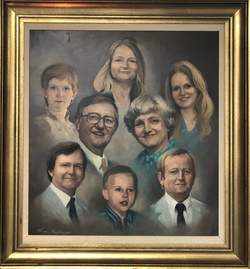 Our Story began in 1946. Grover and Juanita Frederick were a very young couple. Grover returned from serving in the U.S. Army during WWII, stationed in the South Pacific. The couple had a strong faith, with God first, Family second and then Business. Frederick and May Lumber Co. was established during this year, as well as the growth of their family. The first child was born during that year of '46, then five more children followed. Throughout the 77 years our company has been involved in a cross section of housing, and lumber and hardware have remained the heart of the business. A book could be written of those 77 years, of the life of Frederick and May. As a business we have and continue, to place and serve our customers first. We have experienced many transitions and our goal Remains to offer our community and region with a better selection of quality products and service.
We invite you to come in and browse our store that has been a part of this community for over three fourths of a century!
Thank you friends for making that possible!